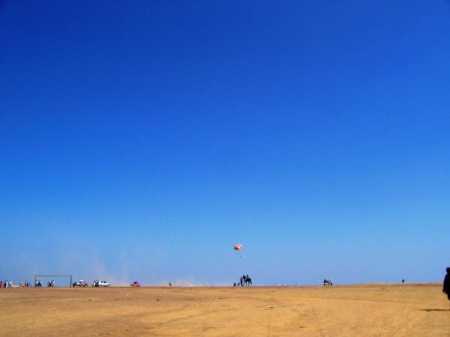 This flat large expanse of laterite rock is the second longest mountain plateau in Asia.
Some spacious caves including the "Devil's Kitchen" are visible from here. Panchgani's famous 'table land' has been the location for many Indian Movies, recently the location for the acclaimed movie "Taare Zameen Par".
The plateau is the highest part of Panchgani with an elevation of 4550 feet above sea level. Table Land covers 95 acres. The springy turf of tableland is beautifully carpeted with pretty grasses that come up in the month of August & September.
Table Land provides entertainment with horse riding , Merry go rounds, mini trains etc., also with few food stalls & couple of games counters